When my collective purchase order is finished.
I log on to https://vin.vente-directe-dv.com/fr/group-login and enter my group login/password.
If you are an order manager and you enter the orders of the people in your organization on their behalf
In this case, you go directly to your Grouper space.
Independent closing procedure (you close your collective purchase order yourself):
As shown in the image, click on : Close my order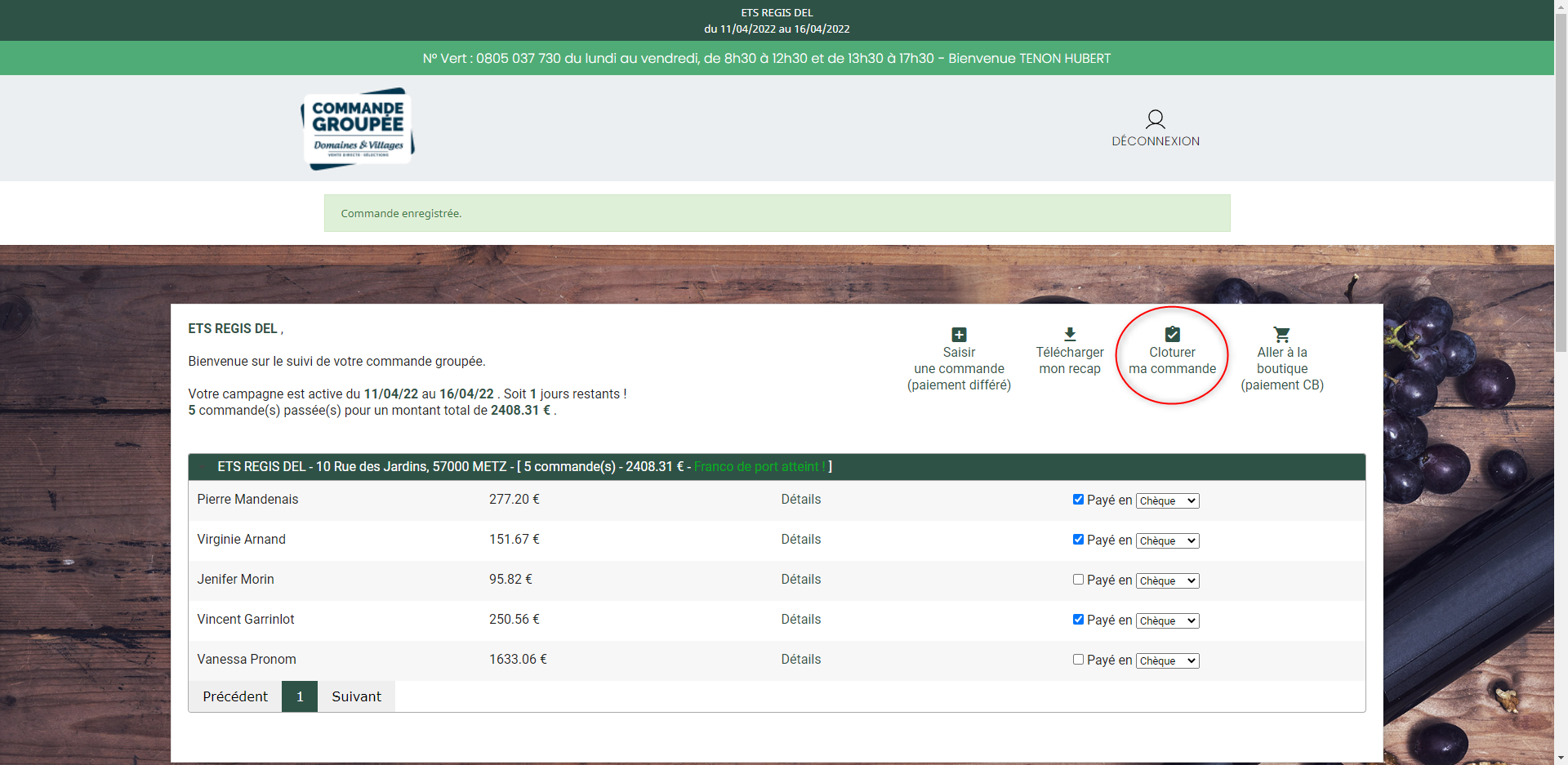 The following page allows you to check the information that you validated with your sales representative when you launched your grouped order campaign.
The delivery information is pre-filled with the information you gave us.
If all the information is correct*, all you have to do is validate your closing (don't forget to validate our General Sales Conditions, so that the VALIDATE THE CLOSING button can be activated).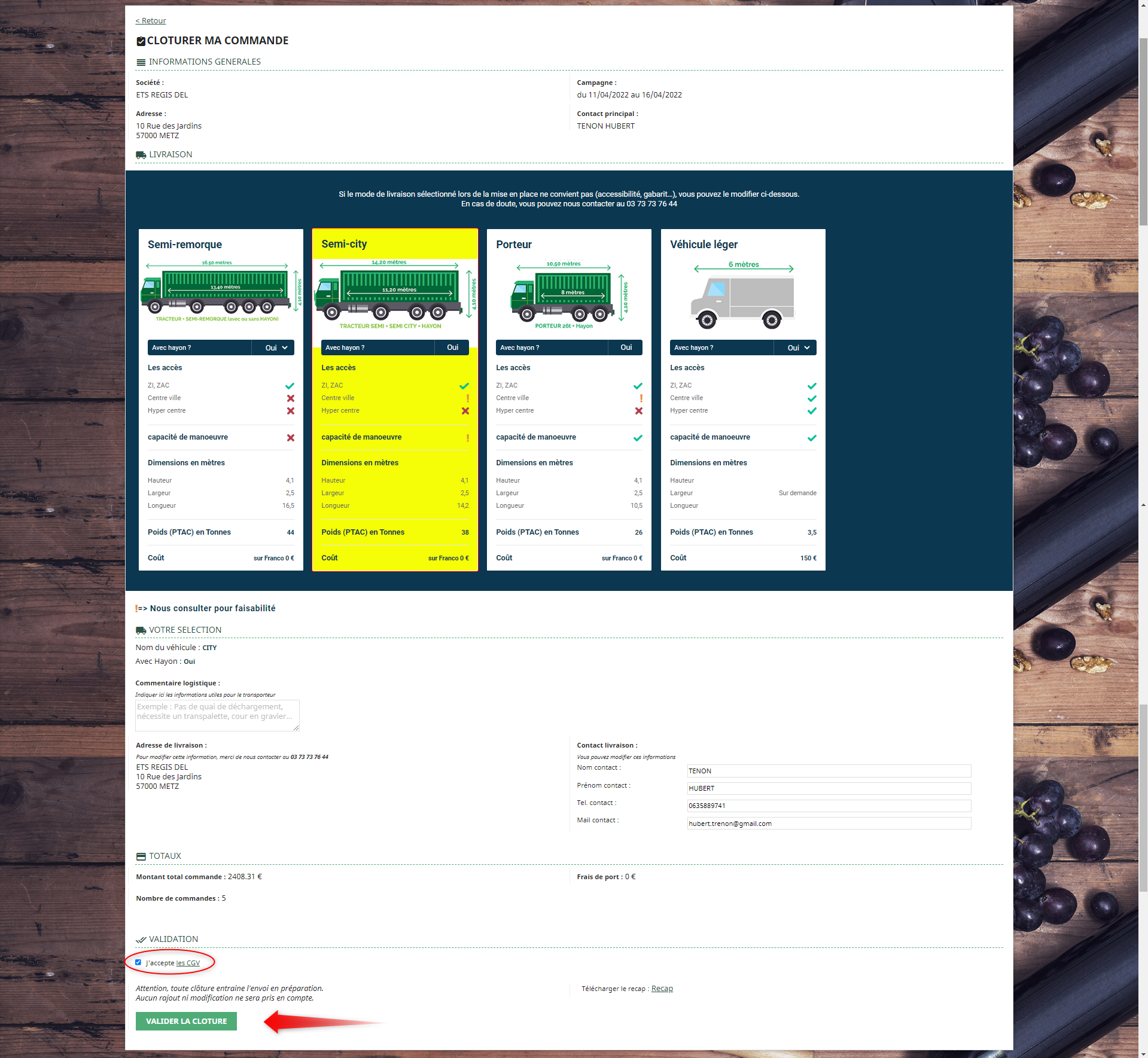 It's done! Your closing has been taken into account. Your grouped order is now complete.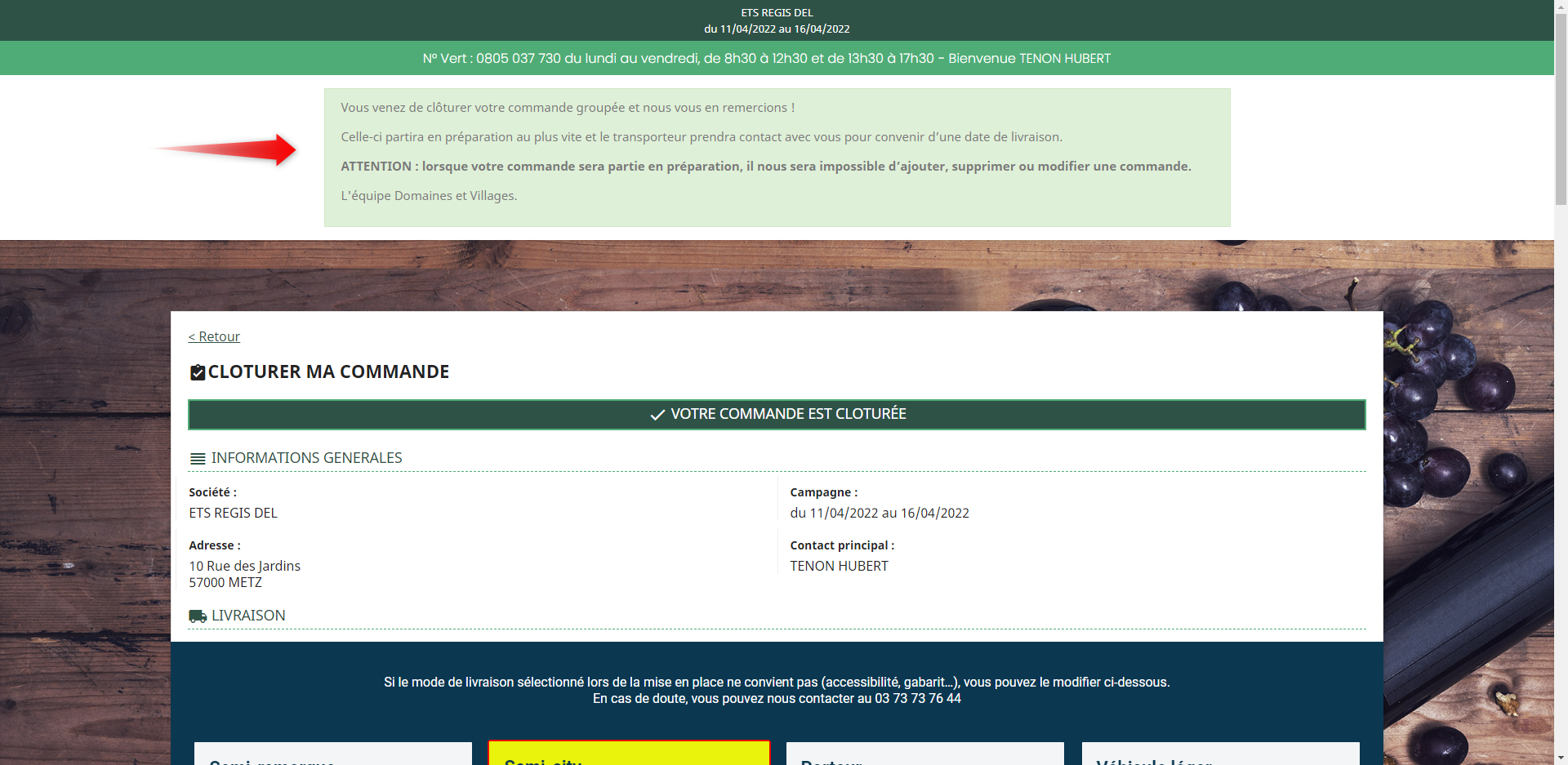 *In case some information needs to be corrected :
- you can modify the delivery contact (last name, first name, phone number, email).
- you can add a delivery comment (in the dedicated box).
- For any other modification, please contact our teams at (+33) 03 73 73 76 44.
If you are in charge of an order group and the people in your organization enter and pay their orders directly online (CB payment)
Go to your grouper space, click on MY ACCOUNT and enter your grouping email address (on which you receive your campaign information).
Click on GROUP ORDER DASHBOARD, to access your grouper space.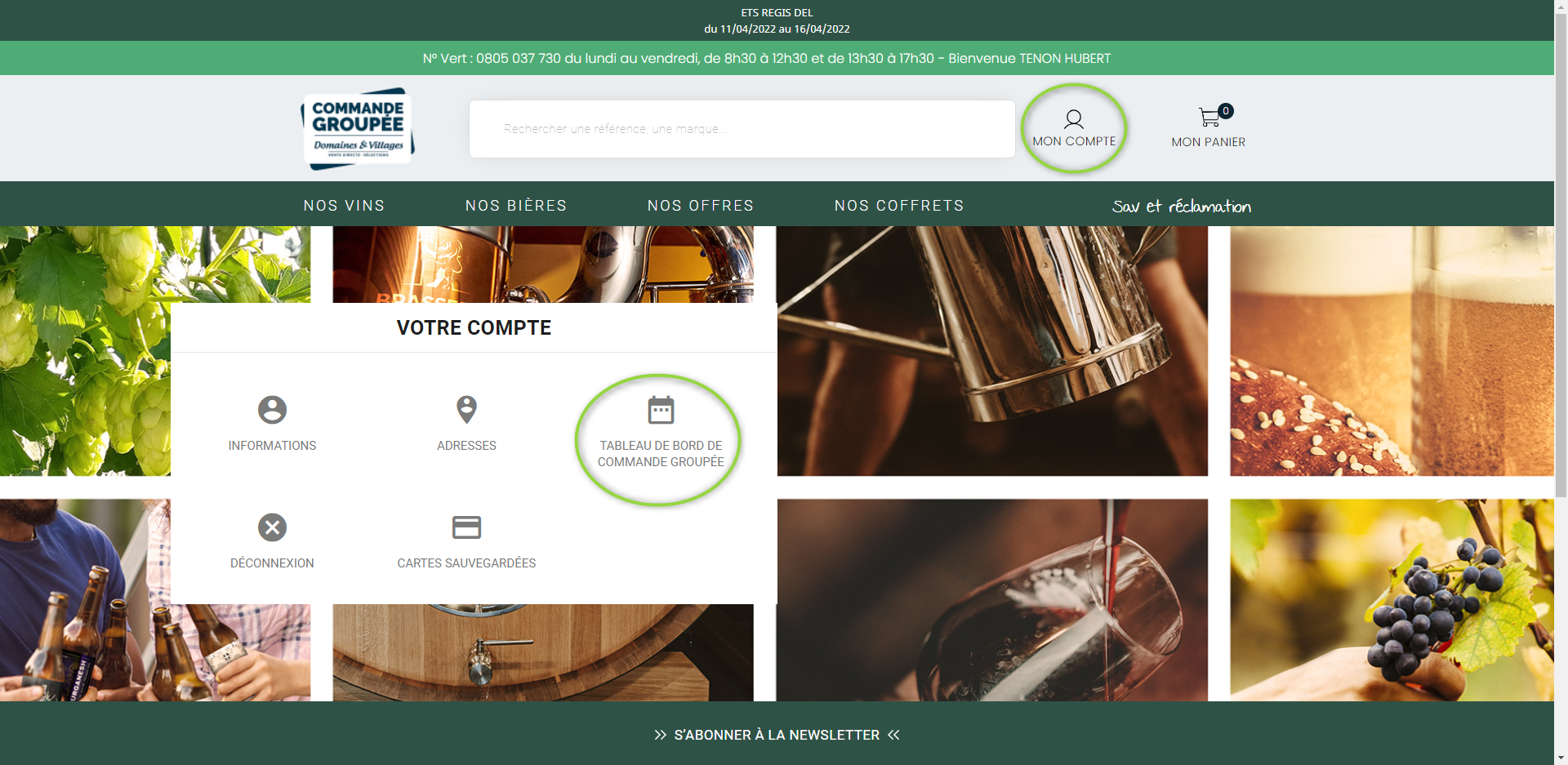 The procedure of autonomous closing is identical to the previous paragraph.